Description
This quiz discusses science-based protocol for helping masters athletes and clients in 50-and-older rec leagues.
Available Course Credits
AASFP
0.10
ACSM
1.00
ACTION
0.10

AFPA
1.00
CHEK
1.00
FAI
1.00
IFPA
1.00
ISFTA
1.00
ISSA
1.00
NCCPT
1.00
NCEP
1.00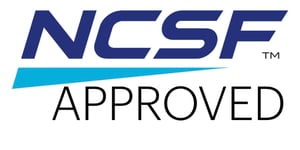 NCSF
0.50
NESTA
0.10
NETA
1.00
NFPT
0.25

NIEW
0.10
NSPA
1.00
Learning Objectives
After reading this article, you should be able to:
Identify the age-related physiological changes that most affect exercise and high-performance training.

Categorize some of the issues regarding scientific research on high-performance individuals.

Implement training programs based on current research on masters athletes and highly trained adults using current athletic training techniques.

Recognize individual program needs for several age ranges of high-performance adults.

Implement a weekly training plan for high-performance athletes based on various modalities.

Course Procedure
Enroll in the course.
View the course content.
Take the test. (You must score 80% to pass. If you do not pass, you may retake the test.)
Print your certificate of completion.
Course Content
| | | | |
| --- | --- | --- | --- |
| November-December 2019 IDEA Fitness Journal Quiz 3: Athletic Training for Senior Clients | Module | | |
Articles included in this course are:
Training Techniques for High-Performance Older Athletes
Seeking Relief From Digital Distraction, You Can't Outrun a Bad Diet, and MSG vs. Salt
This is the quiz for season 2, episode 14 of the IDEA Listen & Learn CEC Podcast—the fitness industry's first audible CEC program. In this episode, you will be read a feature article written by IDEA's colleague, Charlie Hoolihan. This article discusses science-based protocols that fitness professional can utilize when training master athletes over the age of 50.
The articles are read by Judy Minich - Production Editor - IDEA
Research has shown that physical activity increases comprehension, so whether you're out for a run, working out or just doing the dishes, we encourage you to move, while you listen and learn. Listen & Learn Show Page or Listen and Subscribe on: