Description
This quiz covers research on happiness and techniques to increase happiness for improved training.
Available Course Credits
AASFP
0.10
ACSM
1.00
ACTION
0.10

AFPA
1.00
CHEK
1.00
FAI
1.00
IFPA
1.00
ISFTA
1.00
ISSA
1.00
NCEP
0.10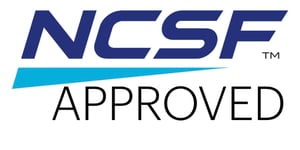 NCSF
0.50
NESTA
0.10
NETA
1.00
NFPT
0.25
NSPA
1.00
Learning Objectives
After reading this article, you should be able to:
Explain the definition of happiness and its key components, as described in happiness science.
Discuss recent research on the relationship between happiness and healthy behavior change.
Identify techniques that can be used to boost happiness in the training room and physical activities.
Describe potential barriers to happiness in the fitness setting and how to prevent or overcome them.
Analyze verbal cues to identify potentially negative wording and rephrase for positivity.
Course Procedure
Enroll in the course.
View the course content.
Take the test. (You must score 80% to pass. If you do not pass, you may retake the test.)
Print your certificate of completion.
Course Content
| | | | |
| --- | --- | --- | --- |
| January 2020 IDEA Fitness Journal Quiz 2: Using Happiness for Training and Behavior Change | Module | | |
Articles included in this course are:
Training Happy for Positive Behavioral Change
Training Happy for Positive Behavioral Change
This is the quiz for season 2, episode 15 of the IDEA Listen & Learn CEC Podcast—the fitness industry's first audible CEC program. Are happiness exercises part of your training program design? Written by Shirley Archer-Eichenberger, JD, MA, this article explores the latest research between happiness and exercise, provides a foundation in the concept of emotional well-being and provides suggestions on how to create positivity in your training studio.
The articles are read by Judy Minich - Production Editor - IDEA
Research has shown that physical activity increases comprehension, so whether you're out for a run, working out or just doing the dishes, we encourage you to move, while you listen and learn. Listen & Learn Show Page or Listen and Subscribe on: