Description
Movement is an art and a science. To deepen your understanding of both aspects, join Karin Gurtner—founder and principal educator of art of motion training in movement and developer of Anatomy Trains in Motion—for a course in functional anatomy. You'll study muscles in motion and myofascial connections throughout your body and learn to move with more awareness from head to toe. Through contrasting movement practices, you'll explore and improve your postural alignment, inner and outer strength, adaptability, and kinesthetic sense to complement your yoga practice and your teaching.


Yoga is a powerful practice, yet it doesn't always help you establish a healthy degree of dynamic stability and balanced flexibility between myofascial units. Building on Anatomy 101 with Tom Myers, you'll explore functional anatomy of your entire body by starting at your feet and legs; moving to the fans of your hip; and up to your abdomen, chest, spine, shoulders and hands. This course will get you moving as you consider the interplay of muscles and fascia and learn how to establish a healthy balance between joint mobility and stability, muscle flexibility, and fascial adaptability to benefit your yoga practice and every step you take.

Available Course Credits
AASFP
1.00
ACSM
10.00
ACTION
1.00

AFPA
10.00
CHEK
10.00
FAI
10.00
IFPA
10.00
ISSA
10.00
NCCPT
10.00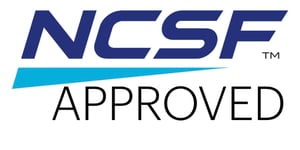 NCSF
5.00
NESTA
1.00
NETA
10.00
NFPT
1.00
NSPA
10.00
PAI
10.00
PTIA
10.00
W.I.T.S.
10.00
Learning Objectives
Course Objectives

Learn about functional and integral anatomy that's relevant for yoga
Explore the functional qualities of your muscles and fascia
Address muscular imbalances and improve your movement patterns
Understand how to improve structural and body-mind integration through conscious movement
You'll get:

Anatomy lectures that introduce movement principles
A series of learning practices to help you explore myofascial anatomy and movement patterns
Tips for how to incorporate the movement lessons into your asana practice
Course Procedure
Enroll in the course.
View the course content.
Take the test. (You must score 80% to pass. If you do not pass, you may retake the test.)
Print your certificate of completion.
Course Content
| | | | |
| --- | --- | --- | --- |
| Welcome to Yoga Anatomy 201 | Module | | |
| Movement and Anatomy in Context | Module | | |
| Arches and Legs (Balanced Posture and Supportive, Springy Feet) | Module | | |
| Fans of the Hip (Multidimensional Dynamic Stability and Balance Mobility Around The Hips) | Module | | |
| Abdomen, Chest and Breath (Centering, Myofascial Stability at the Core) | Module | | |
| Tensegrity of the Spine (Somatic Tensegrity: Free Spine, Expansive Ribs, Supported Shoulders, Expansive Hands) | Module | | |
| Integration Through Movement | Module | | |
Movement and Anatomy in Context
Learn the difference between anatomy, functional anatomy, and integral movement anatomy
Explore what moves us
Study movement terms and learn how to apply them
Feet and Legs
Learn how to establish dynamically balanced posture
Focus on your feet as a base of support
Explore springy movements of your feet and legs
Learn how to strengthen your feet and stabilize your ankles
Hips
Explore balanced mobility around your hips
Develop muscular flexibility and adaptability in your hip flexors
Practice multidimensional dynamic stabilization of your hip joints
Learn ways to unload and strengthening your knees
Abdomen, Chest, and Breath
Learn to differentiate between core stability and core strength
Explore ways on creating optimal fascial conditions for core stability with spiraling motions
Practice accessing and strengthening your deep core
Learn well-timed, adaptable pelvic and spinal stability in all three planes of movement
Spine, Ribs, Shoulders, and Hands
Learn about the tensegral qualities of your spine
Understand how to improve multidimensional spinal and rib cage mobility
Explore connections between your hands, shoulders, and spine
Integration
Connect the functional anatomy of your whole body
Integrate the individual elements you learned in the past five weeks
Explore three types of flow
Learn how to incorporate novel movements into your asana practice
Karin Gurtner
ABOUT THE INSTRUCTOR
Karin Gurtner is the founder and educational director of art of motion training in movement® and developer of art of motion's Contemporary Pilates curriculum, the comprehensive Slings Myofascial Training® education for movement professionals and therapists as well as the Anatomy Trains in Motion® course. She has also produced a variety of educational DVDs, written several textbooks and articles, and developed a series of Slings e-learning courses.
Karin believes that knowledge should be shared generously to foster independent thinking—and that complex movement concepts need to be delivered within a clearly defined and practical context to be embodied and "embrained" alike.
With the aim to maintain the essence of the Pilates method, Karin developed an extensive Contemporary Pilates curriculum that values modern movement science and recognizes our changing needs—throughout life and as a society.
After reading Tom Myers' Anatomy Trains book early 2000, she started working on what has become Slings Myofascial Training, an advanced education concept for structural integration through movement. It has taken Karin a good eight years to structure and integrate seemingly indescribable experiences, observations, and thoughts into a comprehensive curriculum that is experience-proven, science-informed, resource-oriented and ignorance-conscious—well-rounded, yet in process.
During her Kinesis Myofascial Integration training in 2009 Karin met Tom and ever since has had the privilege to learn from and work with the brilliant man. Anatomy Trains in Motion is her interpretation and practical application of Tom's work in the realms of body-minded movement.
As for Karin's "daily life"… after living near the ocean in sunny Western Australia for over a decade, she moved back to centrally located and no less beautiful Switzerland. For now, Berne is her home for about five months of the year. The other seven months Karin travels the world to share knowledge as truthfully and generously as she can, to strengthen independent thinking and the embodiment of complex concepts, so they benefit as many people as possible.
You can learn more about Karin and art of motion at art-of-motion.com.