SGT Ken's Boot Camp™ Instructor Certification
Become a certified Boot Camp instructor and earn up to 8 CECs, 100% online!
Fill your classes with a winning formula that attracts more clients
Get results with proven program design
Learn strategies to improve interaction with large groups
Discover unique ways to keep clients motivated
Make more money by training more clients per hour
$350
ADD TO CART
Join SGT Ken®, six-time US Army Soldier of the Year and Master Fitness Trainer, for this one of a kind five-week 100% online certification.
Learn About:
Planning and Executing Functional Fitness Programs
Creating Workouts in Indoor and Outdoor Environments
Circuit Fitness Training
Military-Style Obstacle Courses
Partner-Assisted Exercises
Resiliency Training Techniques
Fitness Tests and Individual Tracking Techniques
Bonus Materials:
Circuit Training Templates
Fixed Circuit Training Lesson Plans
Free-Style Circuit Training Lesson Plans
Static Action Sports Lesson Plan
15 Day APFT Calendar by SGT Ken®
Participant Daily Exercise Log
An Immersive Certification Experience - 100% Online!
Interactive Lessons
Receive a combination of online video, social and webinar instruction.
Instructor Support
Connect directly with SGT Ken® for questions, feedback and guidance.
Peer Connection
Engage and collaborate with peers through the private Facebook group.
Certification Details:
5-weeks of instruction, stay with the group, or go at your own pace
Unlimited online access to all course materials (your access never expires)
Online course materials include videos, webinars and a manual
Direct access to SGT Ken®, who will be reviewing your coursework
Exclusive access to the private Facebook group for continued instruction, support and collaboration
Earn up to 8 hours of continuing education from over 20 CEC agencies
Graduates of the program will be recognized as a Certified Level 1 SGT Ken's Boot Camp™ Instructor
Meet SGT Ken® and Stephanie Weichert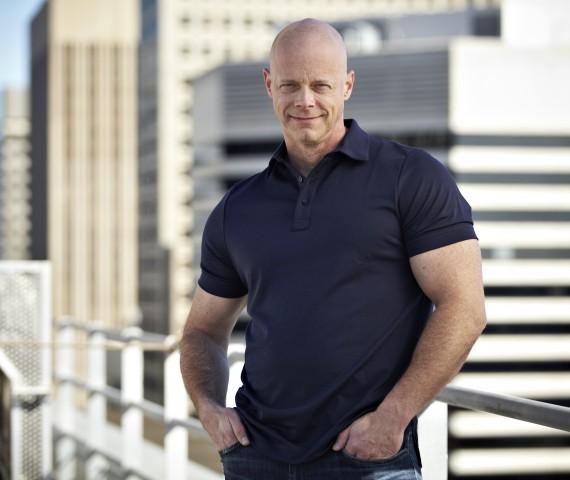 KEN WEICHERT (aka SGT Ken®) CSP™, USA-MRT, USA-MFT, ACE-GFI
SGT Ken is an award-winning international speaker, six-time US Army Soldier of the Year, Master Fitness Trainer, Master Resilience Trainer, Counterintelligence Agent and decorated combat veteran. Ken has trained over one million Service Members and civilians through Operation Fit to Fight, and has written over 100 articles for GX®, Backpacker®, Outside®, Health®. Within the fitness industry, Ken has received several awards including the canfitpro 2011 Best New Presenter of the Year, the EMPOWER Fitness 2013 Male Presenter of the Year, the IDEA WORLD 2016 Fitness Instructor of the Year, the EMPOWER Fitness 2017 Inspiration Award of the Year and the  canfitpro 2017 International Presenter of the Year. He has also been featured numerous times on ABC, CBS, NBC, and Fox news, and continues to serve as a host for the Fit for Duty show on the Pentagon Channel. Most recently, Ken was awarded his tenth Army Commendation Medal for creating the Warrior Fit Camp program for the Tennessee Army National Guard Suicide Prevention Task Force, helping thousands of Armed Service Members turn stress into opportunities through physical and emotional resiliency coaching and leadership training.
---
STEPHANIE WEICHERT, MBA, ACC, CPT
Stephanie Weichert is a certified Life and Executive Coach, Strategic Interventionist, published author, speaker, strategic director for START Fitness® and business consultant. She has performed life coaching workshops for the Tennessee Army National Guard Warrior Fit Camp program, the Kentucky Army National Guard Operation Immersion course, Tennessee Army National Guard′s Children Attitude Motivation Program (CAMP), canfitpro and Empower Fitness Conferences. In addition to being a life coach, Stephanie is certified as a personal trainer through the National Academy of Sports Medicine (NASM), has a B.A. from San Francisco State University, and an MBA from King University. She has written for Military1.com, Military.com, Foundations, Hooah, Military Spouse and GX®: The National Guard Experience.
SGT Ken's Mission
Empowering you to be the best fitness boot camp instructor you can be.
 Learn how!
Testimonials From SGT Ken's Boot Camp Certification Alumni
"I took the SGT Ken's Boot Camp Fitness Instructor Certification 5-week class online to enhance my personal training and group training knowledge. The class was conducted through the educational portal on the IDEA Health & Fitness Association website as well as in a private Facebook group. The course material is well thought-out and easy to follow. The chapters detail certain key aspects of running a successful bootcamp, like the importance of staging and choosing exercise selection.

But I think the best part of the course was the interaction with Sgt. Ken, as well as other students taking the course, in the Facebook group. We were able to share ideas, receive feedback and hone our skills. Sgt. Ken took the time to comment as well, which was great to get such positive reinforcement directly from the instructor with so many students taking the course at the same time. He really cares about your success and that comes through in his webinars (do NOT miss these, they are very valuable!!) and his interaction with his students. I would highly recommend this course for anyone even slightly interested in learning more about group training dynamics, bootcamps, exercise selection and types of class formats.

Bottom line: highly informative, positive and supportive setting, well laid-out material, easy to follow and personal attention."

Thanks, Sgt. Ken! I can't wait to use everything I learned on my next training venture!
Jennifer Morgan
"Your certification program is absolutely amazing! After your presentations today I have an entire new outlook and I am ready to start pursuing a career doing what I love! You are so motivating and really, really made me feel that if I believe and have faith ANYTHING is possible! Thank you so much from the bottom of my heart."
Ashley C.
"I wanted to thank you for such a great course. Those classes really inspired me to improve myself and my business. I can't thank you enough for the inspiration it gave me."
Andrea S
"Awesome course!!! My leadership skills are taken to an all new level now thanks to SGT Ken! I am super motivated. Thanks for being such a huge motivator and inspiration."
Kelly G.
"16 years I have been certified and teaching and I still learned so much.  Inspiration, knowledge, power and education is what Sgt. Ken instills. He is one of the best leaders I have come across."
Trina M.
"Thank you for that amazing class! You brought new ideas to partner skills that I never would have attempted! Thank you again!!! You are an inspiration!!!"
Vikki G.
"I received my Boot Camp Certification. WooHoo!!! Thanks to SGT Ken for challenging our minds and bodies!"
Devon J.
"I learned so many useful tools and ideas to set my business apart and had a great time doing it. I would definitely recommend this course and any course offered by Sgt Ken."
Robyn B.
"He provides a wealth of hands on practical skills, leadership skills and templates to run challenging but fun, dynamic Boot Camps to keep people motivated and coming back for more."
Hellena M.
"SGT Ken reminded us the power we hold as instructors to not just help others become more physically fit, but to really CONNECT with other people out there and use exercise as a way of EMPOWERING others to handle mental, emotional and spiritual aspects of their lives too. Thank you SGT Ken for inspiring me to be, not just a better instructor, but a better person as well."
Kin H.
"The work you and your wife do is inspiring! Thank you for the work you do! As a new trainer in the industry it is wonderful to have such an incredible professional to look up to! Thank you again and I look forward to learning more!"
Katlynne B.
"The tools you have given me in Level 1 boot camp are invaluable! I can't thank you enough! I look forward to experiencing your influence again (it's contagious) and look forward to reporting for another duty in the future!"
Stacey P
What is open enrollment? 
A: Open enrollment is a 2-week time frame before the first course opens. After the enrollment closes, the group will complete the course together.
Q: When does enrollment open? 
A: Enrollment is now open.
Q: Can I earn CECs/CEUs? 
A: Yes, the course qualifies for continuing education credits from over 20 agencies. You will receive your CEC certificate of completion, which you can submit to your CEC agency for credit, upon passing the online test (40-questions, multiple choice test)


SGT Ken's Boot Camp™ Instructor Certification 0.8 AASFP, 0.8 ACE, 8.0 ACSM, 0.8 ACTION, 8.0 AFAA, 8.0 AFPA, 8.0 CHEK, 8.0 CI, 8.0 IFPA, 8.0 ISSA, 0.8 ISTA, 0.8 NAFC, 0.8 NASM, 4.0 NCSF, 0.8 NESTA, 8.0 NETA, 1.75 NFPT, 8.0 NSPA, 8.0 PAI, 8.0 PTAG, 8.0 PTIA, 8.0 REPs UAE and 8.0 W.I.T.S.
Q: When does the course begin? 
A. You will have access to all the content in the course on September 9, 2019, any live component (such as live Webinars) will be recorded and added to your online course once the live event has passed.
Q. How much time should I set aside each week for the course?  
A. It should take about 1-2 hours a week. If you follow our suggested pacing guide, SGT Ken's Boot Camp™ Instructor Certification is a 5-week program.
Q: What if I cannot keep up with the class?  
A: No problem! You can work at your own pace, so feel free to experience this on a timeline that works best for you. The material is yours to keep so it will not expire. We recommend you stay with the group to get the most out of the live lessons, instructor support and peer community.
Q: What do I need to do to complete the certification and be listed as a Level 1 SGT Ken's Boot Camp™ Instructor  
A: In order to be recognized as a certified Level 1 SGT Ken's Boot Camp™ Instructor, you will need to complete the online course materials (videos, manual and webinars) as well as pass the online test (40-question, multiple-choice test). In addition, you will post lesson plans to the private Facebook group for real-time peer review and review by SGT Ken® and certified staff members.